Production and Packaging
Our Products
McLaren Vale Enterprises offers a safe and clean manufacturing workplace. Currently offering premium packaging solutions for the Wine Industry and other local industries.
Other services available include the manufacture of quality, custom made wine boxes, pallets and crates.
Our products are highly sought after and regarded as a premium product.
labelling or overstickering
Save yourself time and effort over stickering your wine labels by sending them to McLaren Vale Enterprises. We have a labelling machine suitable for large quantities. We also offer a hand labelling service for smaller jobs. No amount is too big or too small. In most cases it is more cost efficient to outsource than to hire labour for the job.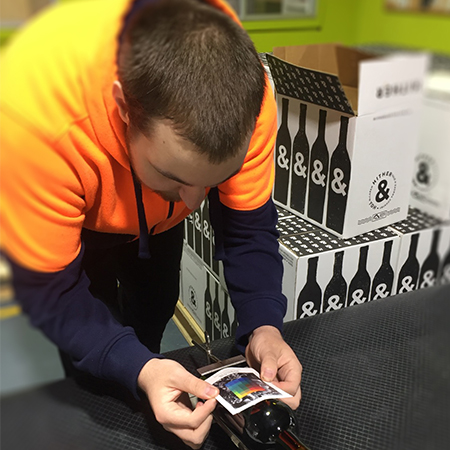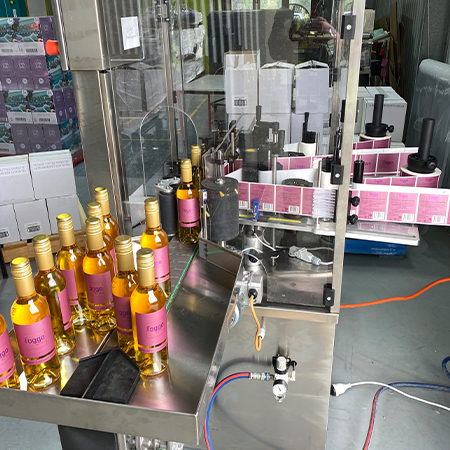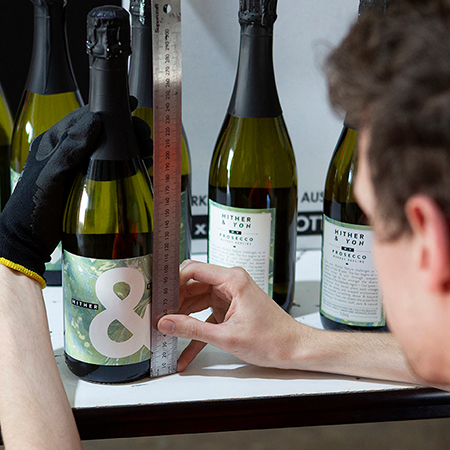 delabelling
We have de-labelling machines suitable for large quantities.
decanting
No matter what style lid your wine bottle has, we are able to decant wine out of bottles and into small tanks.
packaging
Our packaging area is set up to package most sealed products such as wine. We offer gift packaging for wineries and corporate gifts. Talk to us about any project and we will do our best to accommodate.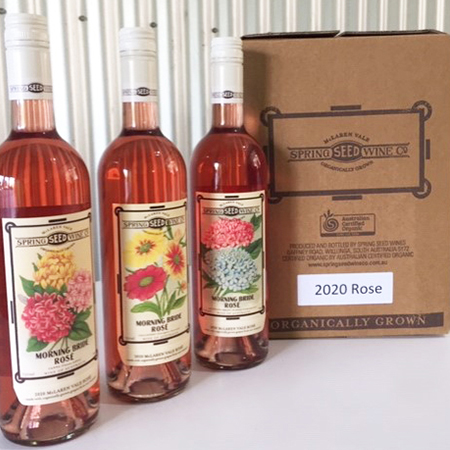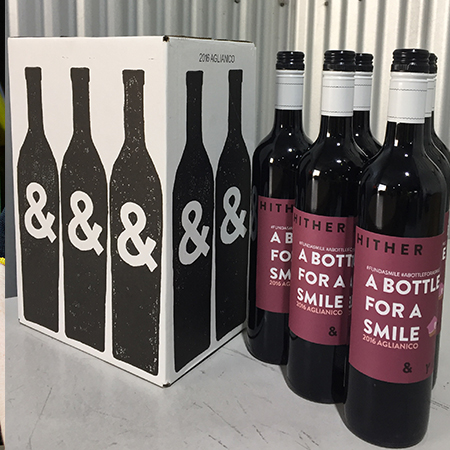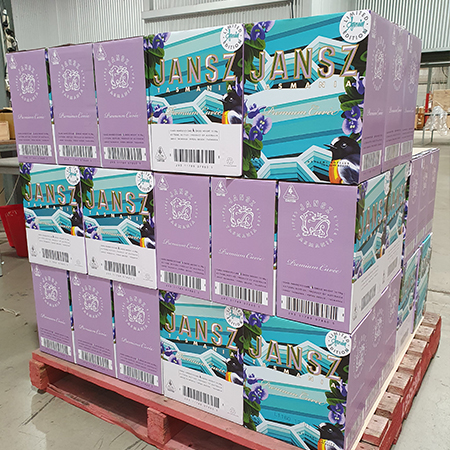 custom made display boxes
McLaren Vale Enterprises custom make timber boxes to suit your products. These boxes are high quality, strong pine boxes that can be burnished with your branding and continue to sell your brand story. Request a quote today. We are happy to help you with different designs and features.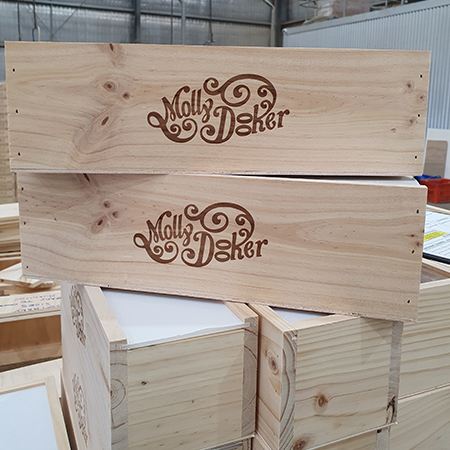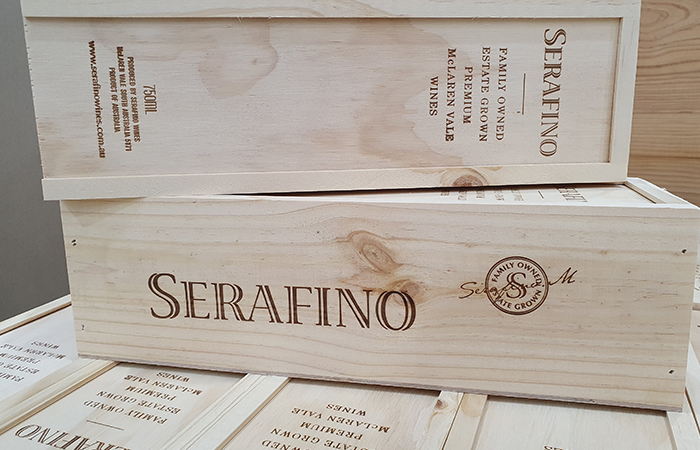 pallets
We manufacture a large quantity of pine pallets sourced from a sustainable forestry program. Our standard sized pallets are kept in stock to accommodate short lead times. An example of this is our standard 4 way entry and 1130 sized pallets purpose built for shipping containers.
Our standard pallet range includes:
1200 x 1000 x 168 – 4 way entry pallets
1130 x 1130 x 150  – Heavy duty pallets
1130 x 1130 x 136 sized pallets purpose built for shipping containers
1165 x 1165 x 150 – Heavy Duty pallets
1150 x 1150 x 150 – Heavy Duty pallets
1200 x 800 x 160 Euro pallets – 4 way entry
All pallets can be fumigated on site and come with an export certificate.
Talk to us about our delivery service and custom made pallets to suit many requirements.
bins / crates
We specialise in wooden produce bins to suit most needs, all the way from apples to pistachio's to wine. Our machinery allows us to plane the timber which prevents any bruising to fruit while in transit. We also provide a personalised stencilling service so that your bins and crates can be identified.
burnishing
McLaren Vale Enterprises uses burnishing as a way to display your brand. This is by using a steel plate to burn your logo into the wood. It is also possible to add a story or other marketing material into the wood. This creates a permanent and attractive logo on your packaging continuing your branding story after the product has been consumed. Please speak to our knowledgeable staff to arrange for assistance with a burnish.

fumigation
ISPM 15 was developed to address the global spread of timber pests by regulating the movement of timber packing and dunnage used in international trade. ISPM 15 describes phytosanitary measures that are designed to reduce the risk of the introduction and/or spread of quarantine pests associated with timber packaging material.
We have an ISPM-15 Certification that allows us to fumigate boxes, pallets, crates and bins to meet export standards and requirements.

environmental sustainability - a natural product
Sustaining the environment is a major priority for us. We choose to use timber for premium packaging because of its beautiful appearance and its lower carbon footprint. Timber is a natural product that is low energy and low impact. It is essential that we only use timber from:
Strictly controlled South Australian Harvest plantations
No dyes, chemicals or bleaches are used
We use natural beeswax
Logos are burnished into the wood, not dyed
Excess wood is recycled into firewood and woodchips
Furniture Grade wood is made into cheese boards and promotional products
Agreed lengths cut from the supplier to reduce wastage.